ABLAZE Bead Workshop / Sept. 14-17, 2017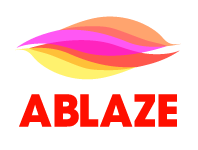 Registration for ABLAZE is closed.
We are ABLAZE with the possibilities of soft glass and beads!
For four days -- Thursday September 14 to Sunday September 17 -- Terminal City Glass Co-op is the place to be! Four extraordinary guest instructors, lots of torch time, plenty of networking and creative sharing...and all in beautiful Vancouver!
No matter what your skill level -- from beginner beadmaker to seasoned expert -- you will learn and grow at this one-of-a-kind workshop! Soft glass (COE 104) only!
Look who's coming to teach!
  Corina Tettinger        Janice Peacock         Margaret Zinser           Alexx Cheng​
Look what you get!
3.5 days of instruction from our guest instructors!
Guaranteed torch time during all instructor sessions, so you can try out new techniques right away!
Guaranteed open torch time every day: book your spot so you can't miss out!
Nine ancillary workshops to help you learn new off-torch skills like mold making, photography, wire work, social media, and more!
Silent Auction including glass, tools and equipment!
Peer-to-peer Bead Market, so you can sell your own beads!
Catered lunches and snacks each day, plus a BBQ Saturday night!
Find out more:
Yay for Sponsors!
Many thanks to our sponsors, who donated items for our silent auction and participant goody bags.